For Chickie. See?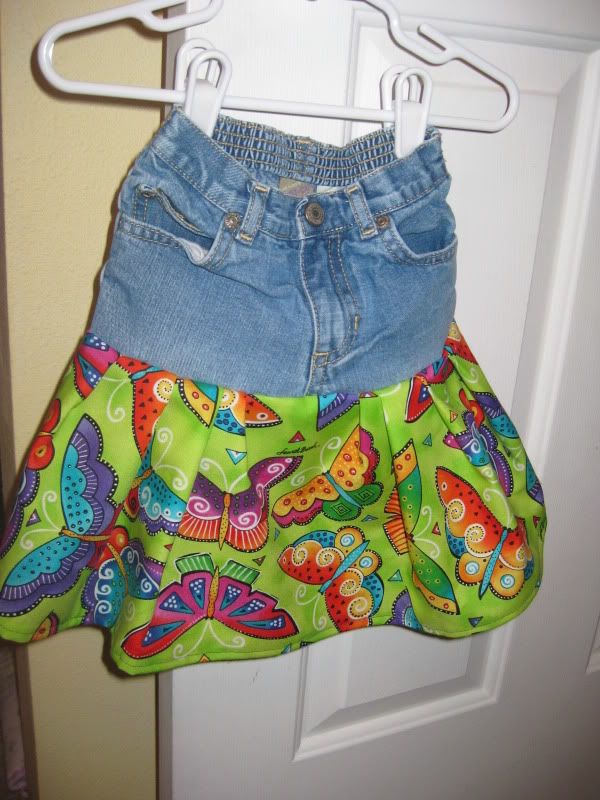 My friend
Emily
inspired me with her own version of mama skirts made from jeans, I googled a bit, and wound up just making it up as I went, no pattern. First time doing pleats, and they're a little off kilter, but 'tis ok by me. =) It looks longer than it is in this picture, it hits around her mid-calves. She's outgrown 12-18 month jeans and pants by length, but the waists are still perfect, so I figure she'll get at least another 6 months or so of wear out of these "jeans" this way.
This fabric is a remnant of a favorite
mei tai
of mine, a custom freehand I carried Chickie around in most of her young life. I love getting to see it on her, especially now that she isn't enjoying being worn as much.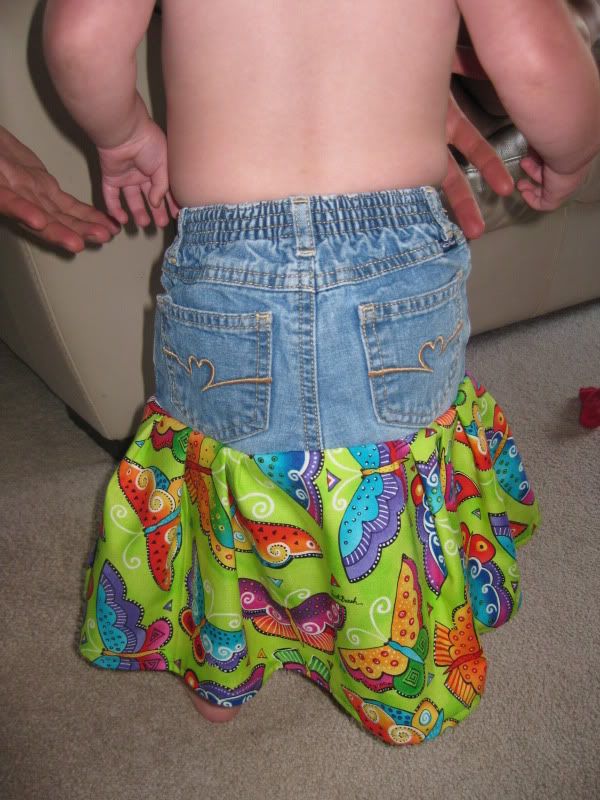 My granola turned out very tasty! I wanted a simple, no frills recipe that I could add to as desired... so I melted a stick of butter, added about 3/4 C. of honey, 1/2 tsp. vanilla, a sprinkle of nutmeg and a couple of shakes of cinnamon. Let it cook until it was all blended and syrupy, then stirred in 5 C rolled oats. Baked at 350 for about 20ish minutes, stirring every now and again. YUM.
This morning's yogurt has been poured into containers and set in the fridge. I'll report on that after I try it with fruit and granola (hee!) tomorrow morning.