$200 worth of groceries.
5 hours in the kitchen.
One sliced thumb. Not deep, but ouch.
Not having to think/plan/prep dinner for at least the next two weeks? Mmmm, happy sigh.
Prepping and putting together.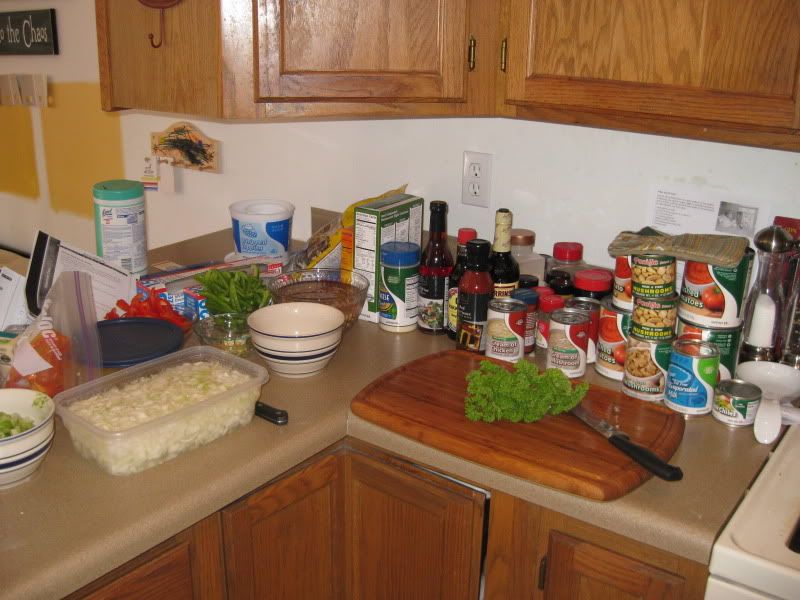 The larder. I wish it was more revealing, but they're all stacked up in my 5 cu.ft. chest freezer in the order I suppose we'll eat them. Close your eyes and picture aluminum foil lined baking dishes and bowls full of yumminess. You get the idea. Even better, imagine the relaxation of knowing you don't have to think about dinner! I am psyched about that!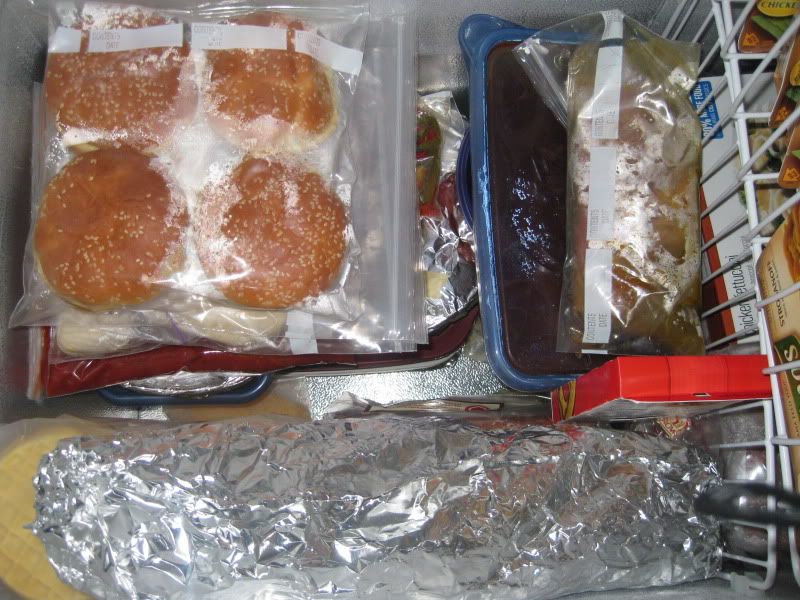 I used a book I picked up a couple of years ago, thumbed through often, but never put to use:
Once a Month Cooking
. I used the first two-week cooking plan and followed the recipes to the letter. There were a couple of recipes I'm certain we'll really enjoy, a couple I'm not sure I'll be making again, and the rest were likely keepers, even if not family favorites... They include chicken, ham and beef dishes, burgers, casseroles, a roast, pasta, rice... The proof will definitely be in the eating, so I'll update as we eat our way through the full freezer. =)